" [Zhe shi shen me lan dong xi!?] ~ "What is this garbage!?" – Hoburn Wash
"Mudder's Milk –  All the protein, vitamins and carbs of your grandma's best turkey dinner, plus 15% alcohol." – Jayne Cobb
"It's horrific!" – Hoburn Wash
A long time ago in a television show that got quickly canceled there appeared a fandom.  Firefly's bare half season and 1 movie have sparked a joyful cult following well in excess of the actual weight of its' actual run.  If you're not a fan I highly recommend it as a series, it's not a long watch binge wise and rewards re-watching extensively.
In episode 6 titled "Jaynestown" the crew enters a bar on a moon full of indentured workers.  The drink of choice is called Mudder's Milk and is as referenced above, both nourishing and foul.  Fans have proceeded to attempt to create the drink with everything from pureed tiger bars to meticulously tested oatmeal stout home brew formulas.  During a drunken late night game of Cards against humanity at a convention I was challenged by a ships alchemist to come up with something better since I had spent the majority of the night complaining about all of the bad options around online.
The Challenge was accepted back in 2013 and quickly sparked at least 4-5 months of testing, cooking and drinking.  I think my own personal feeling on the subject was that whatever the resulting drink would be, it had to be drinkable or the entire thing was simply a waste of time.
To start with let me lay out the final recipe.
Per Serving
1/3 Rolled Oatmeal
2/3 cup Water
1/2 Apple
1 Tbsp White Sugar
1 Tbsp Brown Sugar
2 Tsp Ground Cinnamon
2 Tsp Ground Allspice
2 Tsp Ground Nutmeg
1 1/2 oz Irish Cream
1 oz Spiced Rum
Much of the prep for this recipe can be performed in advance.  This is intentional as this is intended for camping as well as breakfast drinking.
Pre-Prep:
Step 1: Using a food processor, blender or spice mill, process rolled oats until they are of a uniform size similar to flour.
Step 2: Place 1 Tsp each of spices and oat flour, into a small container with a lid.
Step 3: Peel, core, and dice apple.
Step 4: Place apples, 1 Tsp of each spice, white sugar, and 1/3 cup of water into a small saucepan over med-low heat.  Simmer for 20-30 mins.
Step 5: Remove apples from heat, allow to cool.
Step 6: Process apples to desired consistency.  This can be done with a stick blender, chinoise, food mill, or strainer and spatula.  Anywhere from chunky to applesauce is fine.
Step 7: Place apple mix in lidded container and refrigerate.
Plating:
Step 1: Place oatmeal/spice mix into container with 1/3 cup water.  Allow to soak overnight in the refrigerator or ice chest.
Step 2: Open oatmeal, drain off any remaining water.
Step 3: Add brown sugar and 1-2 Tbspn of apple mixture and stir well.
Step 4: Spoon Apple/oatmeal mix into a glass
Step 5: Add Irish Cream and Rum to glass, stir thoroughly.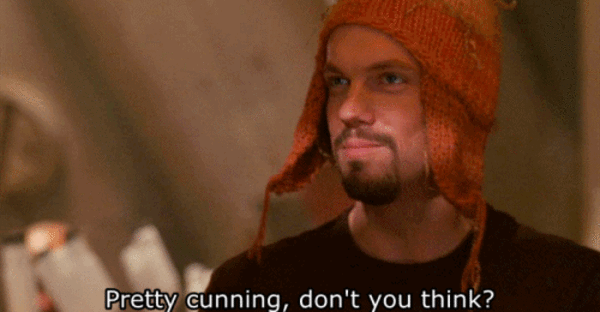 A lot of trial and error went into the creation of this drink.  I attempted to use everything from heavy cream to apple butter during this process.  As I said above the total research and testing took the better part of 4 months to complete but the results are excellent.  I encourage you to check my previous posts on the subject if you're curious at all about the process.
Mudder's Milk 2: The Worthier Part
Mudder's Milk 3: I Call Her Vera
Mudder's Milk 4: Coming to a Middle
Mudder's Milk 5: Big Damn Heroes